Maximize Bandwidth Performance and Security
SD-WAN is designed to improve resource usage for multi-site deployments. Utilizing centralized cloud management, SD-WAN helps efficiently manage bandwidth ensuring high-levels of performance for your critical applications.
SD-WAN hosted infrastructure, software licenses and rental customer premises equipment (CPE) options supporting up to 10 Gbps
Carrier connectivity or bring-your-own-transport—MPLS, Ethernet, dedicated internet, broadband, 4G/LTE
Multiple virtual routers for complete traffic segmentation with unlimited forwarding paths
Site-to-site auto VPN securely connects branch locations using fully meshed, partially meshed or hub-and-spoke designs
Flexible WAN options to fit individual site needs including high-availability and global configurations as well as BGP, OSPF and CGNAT
Management and Control
24/7 customer self-service portal access for agile and always available visibility
Automatic, customer and pre-defined identification for over 3,100 applications for policy-based control
Application QoS, intelligent optimal path selection and packet duplication
Service wrapper includes design, deployment, configuration, activation, change management, appliance/circuit monitoring and upgrades, event management, appliance upgrades and 24/7 support for the entire WAN solution
Optional (for fee) on-site installation and maintenance at each SD-WAN site
Increased Network Performance
Dynamically route traffic based on application needs, manage company user policies and/or set security controls with the touch of a few keystrokes. Mitigate performance network issues in real time while having second and third level failover for real-time routing.
Our managed services team are highly skilled experts that help design, configure, deploy and manage your network, giving you back the time to allocate resources for other projects.
Better Cost Structure Better Security
Compared to MPLS, SD-WAN is usually less expensive because of the use of Internet bandwidth, depending on the appliance and configuration, SD-WAN is more secure utilizing native firewall settings for managed detection and response services.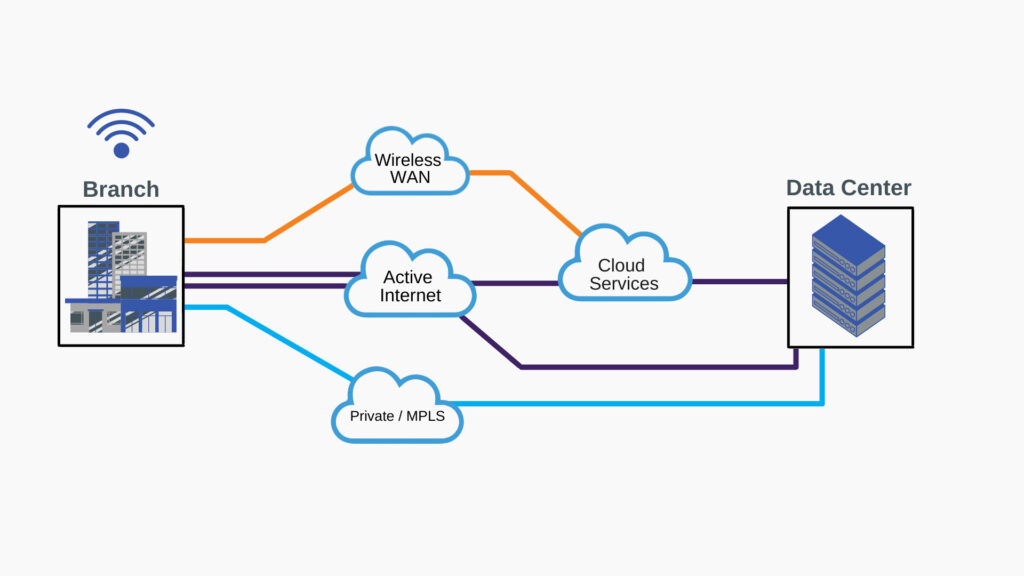 Every major enterprise uses the Internet at its core, from Amazon, Google and Microsoft to Salesforce, SAP and Oracle. High-quality network performance can make or break a business in the modern world, impacting on the effectiveness of any given service.
How many of your companies' applications reside in the public cloud? End user experience can make or break company productivity. Applications need to perform at their highest level no matter where the end user is located.
We will find the fastest path with the highest priority giving your end users the best experience possible.
In many cases, when enterprises are facing projects like hardware refreshes, impending upgrades or the need for a new network design, there aren't enough internal resources available to see through execution. When working with the right provider, engaging professional services is a great way to gain access to highly skilled network specialists who will be able to tackle all of your network needs.

Whether you are looking for a cloud readiness assessment or a full scale network redesign, we know that customer needs come in all shapes and sizes.

Our team of network, cloud engineers and project management team are here to help with your needs.